In My Own Words: Lander Holsinger prepares for FIRST robotic world championship contest
In My Own Words
In this installment of In My Own Words, Lander Holsinger talks about his Out of the Box Robotics team and their preparations for the FIRST World Championship this April in St. Louis.
Preparing For Worlds
So as many of you know, my robotics team,
Out of the Box,
has advanced to worlds. Just because we advanced; however, doesn't mean the work is over. There is still plenty of things to do, whether it is doing something faster, building something stronger, or programming something more efficiently.
Programming
Our autonomous (without human control) program worked with unbeatable accuracy. The team is known to have one of the best autonomous programs on the east coast. However, halfway through the autonomous period, robots are allowed to interfere with the opposing team's program. My team did not have a way to do this. We are currently developing a program that will run into the opposing robot's path to prevent the robot from completing its autonomous.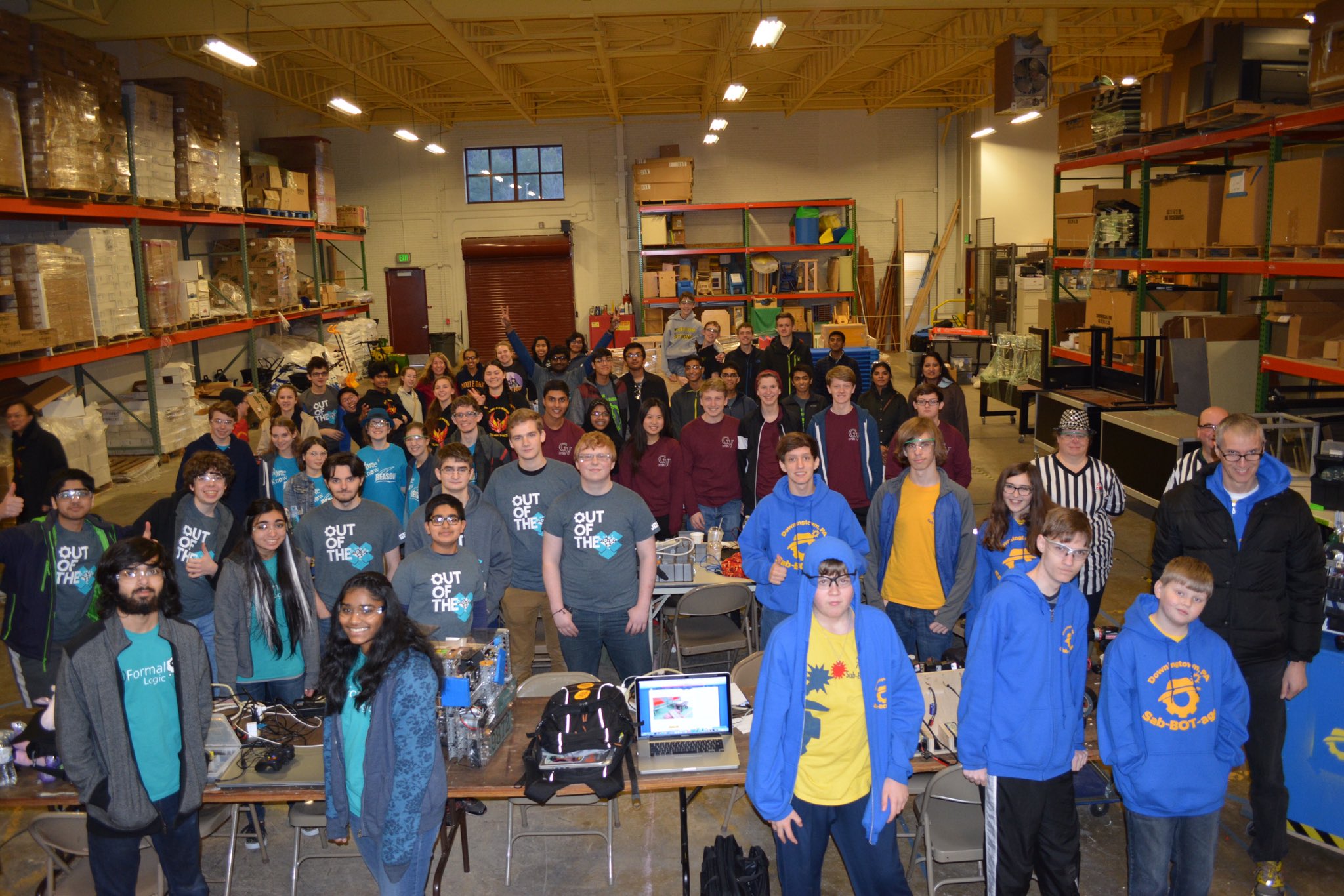 Scoring
Our shooter, much like our autonomous, is extremely accurate. We went with a flicker shooter instead of using large spinning wheels typically found in Nerf guns. After putting this much effort into the shooter, we found our fork lift wasn't very fast at raising balls. The team is working on developing a system that uses two motors instead of one to raise the ball twice as fast.

Outreach
FIRST isn't just about building robots, its also about sharing your knowledge with the world. Our more recent project involves a high school student with scoliosis. He is a member of the bass drum line in his school's marching band. Because of his condition, he can't support the weight of the drum. Our job is to design and build a cart for the drum that attaches to the boy's waist. This will allow him to be a full participating member of the marching band. We are also hosting scrimmages to prepare other teams for the World Championship.

--Lander Holsinger, LS News reporter